Elsa Hewitt (UK)
Elsa Hewitt wird in diesem Album als Abkömmling von Quilt Jams (voriges album) beschrieben und geht einen minimalistischen Ansatz für einen souligen, psychedelischen und energiegeladenen Sound ein. Dabei bleibt sie bestimmten Themen stets nahe und verleiht jedem Track eine einzigartige Stimmung, gut abgestimmt auf ein sehr schön arrangierten Album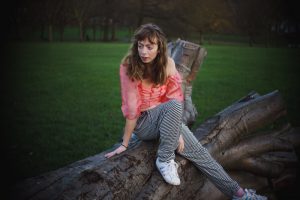 CAMD (Church Andrews & Matt Davies)
CAMD ist das neue Gemeinschaftsprojekt zwischen dem Schlagzeuger Matt Davies und dem Produzenten Church Andrews (Kirk Barley). Ihr zentraler kreativer Prozess ist die Verwendung von Trigger am Schlagzeug, um Akkorde und Sequenzen von digital synthetisierten Klängen auszulösen. Die dann weiterentwickelt und beim Spielen automatismen folgen. Mit diesem Verfahren als Grundlage für die Erstellung von Musik und mit einer minimalen Klangpalette erforschen und experimentieren sie mit verschiedenen Zeitstängen und Morphing-Zeiträumen und arbeiten häufig mit alternativen Stimmsystemen wie Intonationsskalen oder beobachteten Stimmungen, die von Instrumenten und abgeleitet sind Objekte aus aller Welt und aus allen Epochen.

Kirk Barley
Landscapes ist die neueste Veröffentlichung des in Yorkshire geborenen Komponisten und Produzenten Kirk Barley. Während einer knappen Laufzeit von 34 Minuten zeigt das Album elf kurze Stücke, in einem exotischen, jenseitigen Raum mit klingenden Gitarren, summenden Insekten und quietschenden Synthesizertönen. Gleichzeitig statisch und sich ständig verändernd, entfalten sich die Teile wie Ansichten einer Landschaft.
Dabei nehmen wir einzelne Details nacheinander auf und bleiben uns dabei immer des Ganzen bewusst. Landscapes ist ein bescheidenes, aber kraftvolles Werk, das mit einer Fülle von Details, Materialien und Techniken elf Momentaufnahmen einer einzigartigen Klangwelt erzeugt, die sowohl beruhigend als auch desorientierend ist. Empfohlen für alle, die sich von den eindrucksvollen Skizzen von Enos Music for Films, the fourth world fusion of Jon Hassell, die abstrakten Erkundungen der anderen Seite der Clubmusiktechniken von Giuseppe Ielasi / Inventing Masks oder die tropischen Klanglandschaften von Lievens Martens / Dolphins Into The Future interessieren.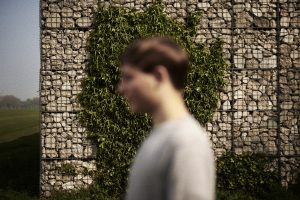 EN:
Elsa Hewitt (UK)
Described as the offspring of Quilt Jams, in this album, Elsa Hewitt takes a minimal approach to a soulful, psychedelic and high-energy sound, staying close to certain themes throughout, whilst giving each track both a unique character and equal weight within the collection.
CAMD is a brand new collaborative project formed between drummer Matt Davies and producer Church Andrews (Kirk Barley). Their key creative process involves using triggers on a drum kit, which when played send messages to trigger chords and sequences of digitally synthesized sounds. Which then are developed further and automated as they play. Using this process as a foundation to create there music, and working with a minimal sound palette, they explore and experiment with different time signatures and morphing temporals, and often work with alternate tuning systems such as just intonation scales or observed tunings derived from instruments and objects from across the world and ages.
Kirk Barley
Landscapes is the latest release from prolific Yorkshire born composer and producer Kirk Barley. Across a tight 34-minute runtime, the album presents eleven short pieces that inhabit an exotic, other-worldly space of chiming guitars, buzzing insects and squelching synth tones. At once static and constantly shifting, the pieces unfold themselves like views of a landscape, where we take in individual details one at a time while always remaining aware of the whole. Landscapes is an unassuming but powerful work that uses a rich array of details, materials and techniques to conjure 11 snapshots of a unique sound world, one both comforting and disorienting. Recommended for anyone moved by the evocative sketches of Eno's Music for Films, the fourth world fusion of Jon Hassell, the abstract explorations of the far-side of club music techniques of Giuseppe Ielasi/Inventing Masks or the tropical soundscapes of Lievens Martens/Dolphins Into The Future.